Hear What Our Satisfied Customers Have to Say
Don't just take our word for it; read the glowing reviews from our valued customers about our gutters, storm damage repair, and roofing solutions. At Duque Roofing Inc., we prioritize customer satisfaction and take pride in delivering top-notch service.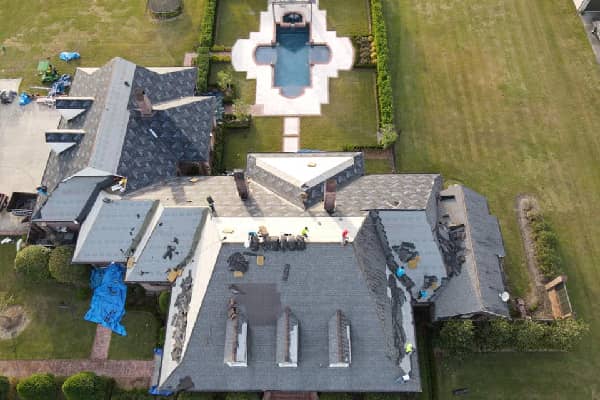 Our reviews page is a testament to the exceptional experiences our clients have had with us. From their words, you'll gain insight into the professionalism, expertise, and attention to detail that sets us apart.
Average Review Rating
Average Rating: 5
Total Reviews: 41
List Of Reviews
By:
Clover James
on
Duque Roofing Inc.
Fantastic service, great quality and top notch professionalism from Beau.
By:
Naman Shah
on
Duque Roofing Inc.
Really great service from start to finish. Will be recommending to my friends.
By:
Odisho Audisho
on
Duque Roofing Inc.
Great service. Will not look elsewhere for any roofing needs.
By:
Brenda Taylor
on
Duque Roofing Inc.
Terry Duque with Duque Roofing has replaced roofs on 2 houses for me. They did an excellent job and finished in a timely manner
By:
Critt Walton
on
Duque Roofing Inc.
Duque Roofing are very professional and do high quality work! Highly recommend!
By:
Gary B
on
Duque Roofing Inc.
Beau was great. He inspected our roof and was quite thorough as well as great at answering all of our questions. Would definitely recommend.
By:
Mike Kieffer
on
Duque Roofing Inc.
Duque Roofing did a professional job in a timely manner. I recommend given this company a opportunity to help you with your project.
By:
Joe Wilson
on
Duque Roofing Inc.
I enjoyed working with Terry and his company - they did a great job for me and at a great price, were very professional, and did an excellent job of cleaning up nails and scraps. I highly recommend Terry & Duque Roofing and give them 5 Stars for a job well done 👍 …
By:
Julie Young
on
Duque Roofing Inc.
Outstanding service, top quality materials Our roof will last for a long time. Terry was very helpful and very professional. We would recommend this company to everyone.
By:
Ann Ritchie
on
Duque Roofing Inc.
Cody and his crew were the only roofing crew that responded to my call and showed up when they promised to after the storm. They tarped my roof immediately and also replaced my roof when the materials and crew were available. My roof was installed in 1/2 day and the clean up was as promised.
Contact Us Today to See Why Our Clients Only Trust Duque Roofing Inc.
We invite you to explore our reviews and see why our customers trust us for all their gutter, storm damage repair and roofing needs. Join the growing list of satisfied customers an experience the excellence of Duque Roofing Inc. for yourself. Texas: (866) 512-7663 or Lousiana: !