As a Residential Roofer, We Protect Your Home with Expert Roof Replacement and Repairs
At Duque Roofing Inc., we take immense pride in our work and the responsibility of safeguarding our clients, their homes, and their possessions. Whether you require a roofing repair or a complete replacement, a residential roofer on our team will treat you like family and ensures exceptional service.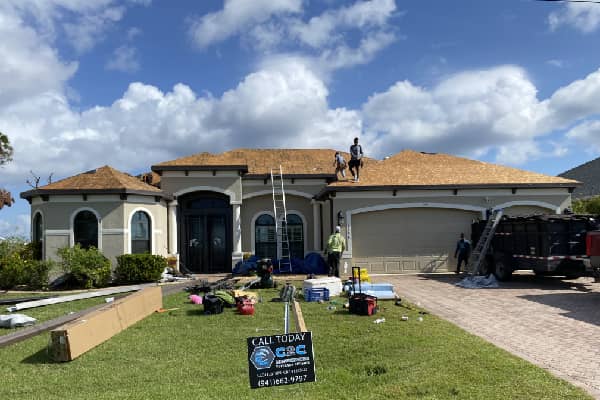 Ensure Home Safety with a Roof Replacement
Has it been a while since you last replaced your roof? If your area has experienced storms with strong winds and hail since then, it's crucial to call our team for a free inspection. Our local roof specialists will guide you in choosing the right roofing option, and we'll maintain open communication throughout the entire process. Take advantage of our wide variety of roofing options, including:
Asphalt Shingles
Metal Roofing
Wood Shingles
Slate Shingles
Tile Shingles
Solar Shingles
Extend Your Roof's Lifespan with Expert Repairs By a Residential Roofer
Duque Roofing Inc. offers free inspections and consultations to help you prevent roofing damage. If any issues are detected during the inspection, we'll inform you and discuss the necessary steps. Whether you're dealing with water damage or require flashing repairs, our experienced team will handle it efficiently.
Recognize the Signs of a Roof in Need
Look out for these five signs that indicate the need for a new roof:
Shingle Issues
Water Damage
High Electricity Bills
Missing Granules
Algae or Mold Growth
Loose, curled, cracked, or missing shingles are clear indicators that your roof has reached the end of its lifespan and should be replaced promptly.
Contact a Residential Roofer on Our Team Today
Trust Duque Roofing Inc. for expert roof replacement, repairs, and comprehensive inspections. (866) 512-7663 or email us at info@duqueroofing.com to schedule an appointment. We are committed to providing you with exceptional service and protecting your home for years to come.