Storm Recovery Begins with the Roof Over Your Head
Repairing your roof is the first step to getting your life back after a storm. The damage a hurricane or hail storm causes to your home can be overwhelming. When there is exposure, moisture, or leaks, repairing your roof becomes the top priority. Duque Roofing is here to help, today.
We Get Started Fast
Once the storm has passed, the work begins with a tarp on your roof to stop leaks, prevent mold, and eliminate any further damage to the interior of your home. Once we tarp your roof and make a plan, we schedule your roof repairs or replacement. Let's get started!
Helping First Responders & The Community
When hurricanes hit, the team at Duque Roofing gets into action. Not only do we immediately start tarping damaged homes, but we feed all of the first responders we can and those in need. We have a special BBQ pit trailer that allows us to go anywhere there is a need after a major hurricane to feed anyone hungry. We donate and take donations from people across the country to provide much needed food and water to those in need and the first responders.
Replace Your Roof for Less
Priority Tarp List
Unfortunately, when a storm hits a community, the very best roofing resources, materials, and skilled workers become scarce. Roofs bear the brunt of the damage and often require immediate tarp coverage to keep water out until repairs can be made. With our Tarp List, you can proactively safeguard your property. By signing up, you will be prioritized if a storm hits your area, and our team will contact you promptly after the storm to assess your needs and get you tarped ASAP!
This safe, free listing service puts you on our priority response list and at top of the line!
Being on our list ensures you avoid scammers who exploit post-storm situations, and it guarantees swift tarping to protect your valuable assets and belongings. We use synthetic underlayment, which outperforms blue tarps, preventing premature tearing and ripping. Rest assured; your insurance company will fully reimburse you for this essential emergency expense. Please note that joining our Tarp List does not create a binding contract, and you are under no obligation to use our services. It simply provides you with an additional tool during hurricane season. As a roofing contractor, we respect your privacy and will solely use your information to contact you, never selling your data.
We Repair and Replace Roofs, Gutters, and Siding
Tiles (concrete, clay, decorative, solar, etc)
Shingles (wood, slate, asphalt, etc)
Metal Roof
Flat roof
Gutters
Siding
There is a Difference with Duque Roofing
Our customers recognize the Duque difference. We offer a 50 year warranty, plus an upgraded 10 year workmanship warranty. Duque crews are highly experienced professionals, so the work is fast and your job site is clean. While there may be dozens of roofers in your area, there is not a better option for your investment than Duque Roofing.
Spend significantly less
Get the highest quality craftsmanship
Fastest crews
Cleanest sites
10+ year workmanship warranty
Up to 50 year manufacturer's warranty
We are an Owens Corning Platinum Contractor
Insurance Companies Trust Duque to Take Care of Your Roof
Duque Roofing has earned trust. The Owens Corning Platinum status has only been awarded to 25 roofing companies in Houston. Forbes Magazine estimates there are 3,650 roofing companies in the Greater Houston area. This ranks Duque in the top 1% of all roofers in the area. This provides Duque with hundreds of opportunities to work with insurance companies all over the country, to help families in their time of need, and ultimately to offer a significantly lower cost.
We help the insurance companies save money, and ultimately, they pass that saving on to you.
Owens Corning Platinum Status Means We Meet the Highest Quality Standards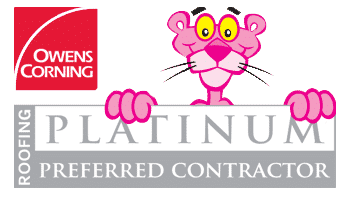 Duque has earned Owens Corning Platinum contractor status
Platinum status allows us to offer you a 10 year workmanship warranty backed by Owens Corning
With non-platinum roofers, if you don't like the quality of their work, you have no guaranteed options, except to hire an attorney
We are held to the highest standard of quality and we live up to it
We are proud to put the Duque family name on our work
Trusted Since 2008
Since 2009, Duque Roofing has been taking care of families who are ready for a new roof, or who are responding to hurricane or hail damage and need repairs or replacement.
Trusted since 2008
Over 3,000 homes repaired
Dozens of 5 Star Reviews
Licensed in all required U.S. states
Serving Homeowners All Over the U.S.
Duque Roofing is licensed in these states to take care of your roof.
Texas
Louisiana
Mississippi
Alabama
Georgia
Florida
South Carolina
North Carolina
Oklahoma
Colorado
Trusted for Quality, Speed, Honesty
What Customers are Saying
"Fast, clean and they provided the top of the line Owens Corning shingle. They delivered everything they promised."

— Starr Bouldin
---
"Fantastic service, great quality and top notch professionalism."

— Clover James
---
"The crew did an excellent job of not only the installation, but the cleanup was also excellent. I would highly recommend Duque Roofing for your roof and gutter damage."

— Chris Chouest
Let's Get Started!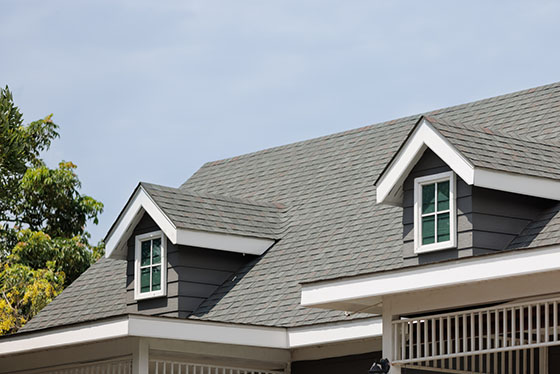 Let us eliminate any further damage to the interior of your home.