Trust the Leading Commercial Roofer for Your Business's Roofing Needs
When it comes to the roof over your business, only the best will do. At Duque Roofing Inc. in Rosenberg, TX, we proudly hold the distinction of being one of the few Owens Corning Platinum roofers in the area. This means that when you choose us as your commercial roofer, you can expect a roof that stands out from the rest. With professional service and a warranty to back it up, we treat you like family and ensure your complete satisfaction.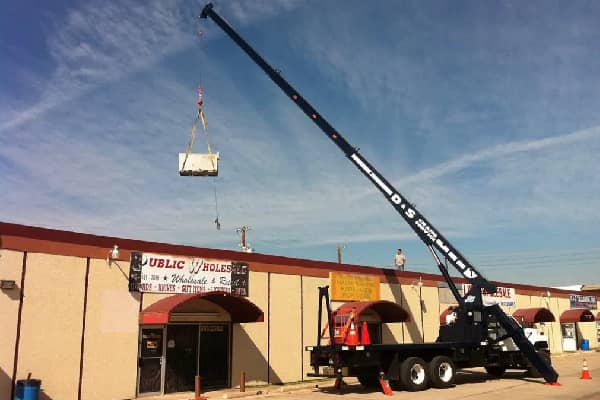 Complimentary Inspections for All Buildings By an Expert Commercial Roofer
Whether you're considering a new roof or simply want to assess the condition of your current one, let a commercial roofer on our team provide you with a free inspection. We thoroughly examine your roof, identifying any damages and providing an estimate if a replacement is necessary.
Let a Commercial Roofer Customize Your Building's Roof
We believe in involving you in the process of selecting your new roof. That's why we bring a "roof in a bag" to our meeting, allowing you to explore the various options and visualize how they will enhance your business's appearance.
Begin Your Roofing Replacement Journey
As a professional commercial roofer team, we understand that a roof repair is a significant investment. We want you to feel comfortable with the process and have confidence in the results we deliver. Here's an overview of what to expect when our highly trained staff arrives to repair your roof:
Arrival and Site Preparation: Our experienced crew secures the area, positioning trucks and materials strategically. We also conduct a pre-roofing inspection to align with your expectations.
Removal of Old Roof: Starting from the top and working down, a commercial roofer on our team will safely and efficiently remove vents, shingles, valleys, edges, and dip edging, regardless of the material.
Disposal of Old Roof: We responsibly dispose of all old roofing materials, leaving your property free of debris.
Flashing Replacement: To ensure water-tightness, we install new flashing over joints, drip edges, vents, and chimneys. Our thorough inspection ensures proper sealing.
Roof Deck Inspection: Before laying new materials, we conduct a meticulous inspection of the roof deck to address any underlying issues or water damage.
Underlay Installation: We apply an underlay to provide an additional layer of protection against moisture. This safeguards the wood beneath the roof. The underlay is secured with cap nails and overlaps to ensure superior coverage and durability.
Shingle Installation: Using starter shingles, we lay rows of shingles, staggering them to prevent moisture penetration. Nails are strategically placed under the tar strip for a seamless appearance.
Site Cleanup: As a commercial roofer, our job isn't complete until your property is pristine. We meticulously clean up all debris and invite you to personally review the site and approve the work.
A Commercial Roofer on Our Team Is Here to Assist You
(866) 512-7663 or email us at info@duqueroofing.com to discuss your roofing requirements with our dedicated team. We're ready to provide you with exceptional service and unmatched expertise.