Supporting Our Veterans with Job Opportunities
As a roofing contractor, Duque Roofing Inc. holds a deep appreciation for the service and sacrifice of our US military and veterans. That's why we have established a dedicated division within our company specifically for them. If you are a client seeking to work with a veteran, please inform us. Are you a veteran yourself? We encourage you to apply for a sales position within our growing team.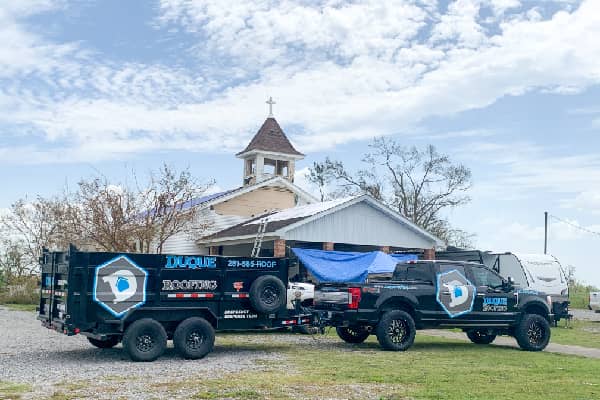 A Roofing Contractor That Proudly Empowers Veterans with Employment
Join our team of customer service-oriented individuals who find fulfillment in making a difference in people's lives while earning a living. If you are motivated, open to learning, and possess sales skills, whether or not you have construction experience, please submit your resume to cody@duqueroofing.com or give us a (866) 512-7663. We offer a competitive compensation plan and unrivaled support in the roofing, restoration, and remodeling industry.
The Importance of Working with Veterans
At Duque Roofing Inc., we hold the US military and veterans in high esteem. Consequently, we have established a dedicated division solely focused on supporting veterans. The Duque Roofing Inc. Veterans' Division collaborates with veteran groups to provide training and employment opportunities for those returning home and in need of assistance.
The Inception of the Veterans Program
Originally inspired by a program aimed at helping college students gain work experience, our Veterans' Division came into existence when Terry Duque hired our first veteran. Both shared a desire to give back to returning veterans facing challenges or seeking employment, leading to the growth of the Duque Roofing Inc. Veterans' Division.
Reach Out to Learn More
Today, our Veterans' Division proudly employs US veterans, possesses its own distinctive division truck, and actively participates in upcoming fundraisers with veterans' groups. As a roofing contractor, we are thrilled to support our veterans, and we invite you to join us in making a difference. We would love to hear from you. Reach out to our friendly team; (866) 512-7663 or email info@duqueroofing.com today.