Hear What Our Satisfied Customers Have to Say
Don't just take our word for it; read the glowing reviews from our valued customers about our gutters, storm damage repair, and roofing solutions. At Duque Roofing Inc., we prioritize customer satisfaction and take pride in delivering top-notch service.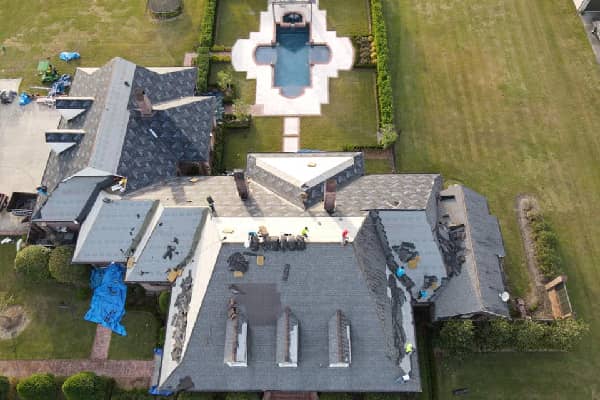 Our reviews page is a testament to the exceptional experiences our clients have had with us. From their words, you'll gain insight into the professionalism, expertise, and attention to detail that sets us apart.
Average Review Rating
Average Rating: 5
Total Reviews: 41
List Of Reviews
By:
Emileigh Hebert
on
Duque Roofing Inc.
Terry Duque and his team did a great job at getting our roof replaced following a hailstorm back in May 2023. They were there to assist with the walkthrough with our insurance carrier all the way through the finished product. The new roof looks great and will provide a lasting look and functionality for our home. Thanks Duque Roofing for a job well done and great service.
Contact Us Today to See Why Our Clients Only Trust Duque Roofing Inc.
We invite you to explore our reviews and see why our customers trust us for all their gutter, storm damage repair and roofing needs. Join the growing list of satisfied customers an experience the excellence of Duque Roofing Inc. for yourself. Texas: (866) 512-7663 or Lousiana: !